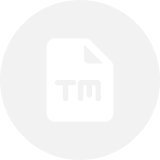 Protect more than just exact-match
trademarks Block 241 domains in a single
program.
Protect terms across all Donuts TLDs
for up to 10 years.

DPML Services
Melbourne IT offer the Donuts' Domains Protected Marks List (DPML) service to trademark owners to prevent cyber-squatting.
Other ways DPML protects your trademarks:
Benefit from bulk blocks of trademarks for new gTLDs of the Donuts registry.
Includes all standard and premium domain names.
Includes unlimited overrides up to 10-years.
DPML is a blocking service by Donuts to block domain registrations matching trademarks recorded in the Trademark Clearinghouse (TMCH).
DPML enables brand owners to block their trademarks from registration at the second level across all Donuts TLDs at a fraction of what it would cost to defensively register the terms in all of Donuts TLDs.
DPML Plus is a 10-year block for an exact match SLD (Second Level Domain) across all Donuts TLDs that introduces the ability to block misspellings of a trademark for no additional charge.
DPML+ features and benefits
Block 1 exact match SLD plus 3 additional SLD, that can be any combination of misspellings and/or word compositions, at no extra charge.
Blocks increased from 5 years to 10 years.
Blocks domain registrations across all Donuts TLDs, including all standard and premium domain names.
Exclusive unlimited overrides for the duration of the 10-year term are included (i.e. no override fee will apply when the holders register their name(s) in the blocked TLDs).
Blocks are not subject to override registrations by other parties with the same trademark.