Domain Name
 Broker Services
Our domain acquisition team have negotiated domain name acquisitions on hundreds of high-profile domain names.
Melbourne IT can use its wealth of industry contacts and experience to facilitate the purchase of the desired domain on behalf of our clients while keeping your identity confidential.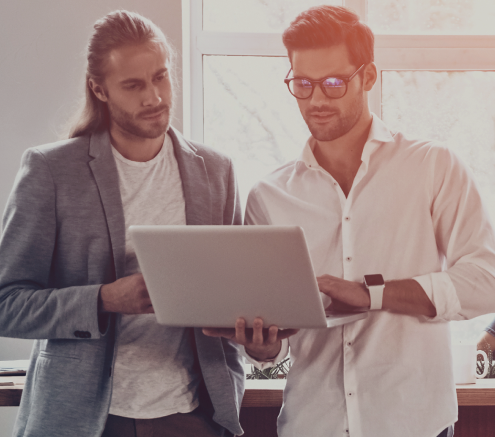 Contact
We contact the owner and
negotiate on your behalf.


Negotiate
We are skilled negotiators and
will achieve the best possible
price for you.


Facilitate
If you agree on the price, we will
facilitate the transfer.


Ownership
Once completed the domain will
be added to your account and
ownership details updated.
Once our team have contacted the domain owner and put forward a cost, we will work with the owner to negotiate the best possible price for you once you agree on this price, we will invoice you for the total cost. Payment will need to be paid before the transfer is initiated.
If you decide you don't want to proceed with the purchase that's ok, we won't move forward. Our team can also suggest alternative domain names that relate to your original domain request.
There is an initial fee of $500 + the agreed domain price + service fee + transfer costs.
Domain Name management put simply is utilizing a professional to manage your domain name portfolio. Lots of organisations do not manage their portfolios correctly, resulting in domain names being registered by multiple people within the organisation with multiple different providers, this causes significant risk to your brand and security. MITC work with you to consolidate your portfolio ensuring simplicity and security to your organization.
Domain portfolios are built from one main domain that is the company name example 'http://melbourneit.com.au ' then from there any other brands or services would need to be considered, any upcoming marketing campaigns should also be considered, and then utilising multiples TLD's example 'melbourneit.co.nz'. Our team conduct defensive domain reports to give you all recommendations.
Should you hold valuable domains we offer a domain brokerage service where we can sell or acquire domain names for you.
Domain Name Brokerage is a service Melbourne IT Corporate offers to our customers, it is a service where we try and acquire a domain name that might already be registered. This domain might be one that is related to your brand or one for an upcoming marketing campaign. Using this service will ensure your details are kept anonymous and our team will conduct the negotiations.
A registry lock provides the highest level of protection for a domain name and ensures your domain names do not get highjack. This "out-of-band" step protects against automation errors and system compromises. Registry Locking of domains provides additional levels of authentication between the registry and the registrar of the domain name, If a customer requests a change to a registry locked domain, an authorised individual must submit a request to Melbourne IT Corporate unlock the domain name.
The Adult Block and Adult Block+ service is a new rights protection blocking service specifically designed to protect brand names. In the past that protection ensured brand owners were safe guarded by blocking dotXXX. The Adult Block service blocks dotXXX, dotSEX, dotPORN, dotADULT.
DPML is a blocking service by Donuts to block domain registrations matching trademarks recorded in the Trademark Clearinghouse (TMCH). DPML enables brand owners to block their trademarks from registration at the second level across all Donuts TLDs at a fraction of what it would cost to defensively register the terms in all of Donuts TLDs.